--News Direct--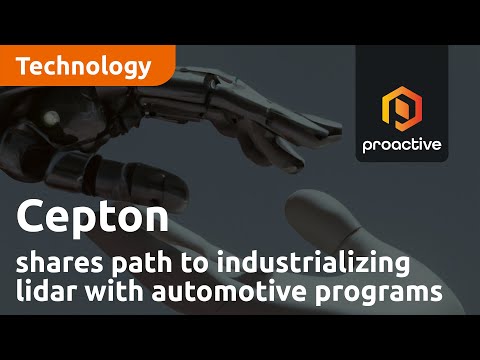 Mitch Hourtienne, who previously held the position of senior vice president at Cepton, shares details of his new role as chief commercial officer with Steve Darling from Proactive.
Hourtienne brings over two decades of experience in the automotive industry, and his tenure at Cepton began in 2018.
Hourtienne's career spans various notable companies, including Sensata, Freescale Semiconductor, Infineon Technologies, and Siemens VDO Automotive, where he has led efforts in product marketing and sales.
During his time at Cepton, he has played a pivotal role in securing the company's flagship ADAS lidar series production contract with General Motors and strengthening its partnership with Koito Manufacturing Co, a world-leading Tier 1 supplier.
In his new capacity as chief commercial officer, Hourtienne will continue to oversee Cepton's business development, product management, and marketing teams.
Cepton's lidar technology holds promise in various applications, particularly in the realms of autonomous vehicles and smart cities. With Hourtienne's wealth of experience and expertise, the company is well-positioned to expand its market reach and continue delivering innovative solutions to address the evolving needs of the automotive and smart infrastructure sectors.
Contact Details
Proactive Investors
+1 604-688-8158
na-editorial@proactiveinvestors.com
View source version on newsdirect.com: https://newsdirect.com/news/ceptons-new-chief-commercial-officer-shares-path-to-industrializing-lidar-with-automotive-programs-465902561