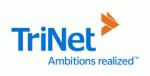 SAN LEANDRO, CA -- (Marketwired) -- 11/05/15 -- TriNet (NYSE: TNET), a leading cloud-based provider of HR services, today announced the findings of its October 2015 SMBeat®, a monthly analysis of small and midsize business (SMB) employment and human capital economic indicators. October's report features a comparison between the activities of full-time working millennials and workers nearing retirement age, as well as trends in work habits by state.(1) The TriNet SMBeat, which focuses on geographic and industry trends on a national scale, also shows increased employment stability and positive growth in major industries.
According to the report, in 2014 millennials spent a significant part of their free time on personal care activities -- which, according to the Bureau of Labor Statistics (BLS), includes such activities as sleeping, grooming, health-related self-care and personal activities -- while baby boomers work more after 6 p.m. than employees of any other age group, clocking an average of 1.78 hours of evening work per weekday.
Additionally, the report ranked the states with the populations who worked the most hours and those whose populations worked the least.
Here are the top-ranking states for the most average hours worked on weekdays in 2014(2):

1.  Louisiana (9.55)
2.  Maryland (9.28)
3.  Arkansas (9.26)
4.  Ohio (9.25)
5.  Iowa (9.14)

Here are the top-ranking states for the fewest average hours worked on weekdays in 2014(2):

1.  Nevada (6.88)
2.  New Jersey (7.01)
3.  Kansas (7.07)
4.  South Carolina (7.26)
5.  Oregon (7.27)

Below are some additional key findings of the October 2015 TriNet SMBeat report. All data related to employment growth and losses are sourced from the TriNet population of more than 12,000 clients and over 314,000 worksite employees(3) in the U.S. Information on weekday and weekend work, as well as leisure activities, comes from the BLS.
On average, millennials spend more time on personal care activities than any other group, especially on weekends. In 2014, millennials spent 8.87 hours on personal care activities on weekdays and 10.21 hours on personal care activities on weekends.


Workers over age 66 are working more than all other age groups on weekends. From 2009 to 2013, these workers steadily increased their weekend hours worked.


Weekend hours worked by those younger than age 66 have stayed relatively constant in recent years.


In 2014, Louisiana workers worked the longest hours during weekdays, with workers averaging 9.55 hours of work per day, Monday through Friday.


Nevada was the state showing the least number of average hours worked per weekday but was among the top five states for most weekend hours worked (coming in at number four behind Indiana, Tennessee and Utah). Nevada was the only state to be listed as a top five state for both least weekday hours worked and most weekend hours worked, indicating that more of their population may have weekend-based jobs than workers in other states.


The TriNet SMBeat employment index is at 439 in October, up 2.1% from September.


New York's employment index improved the most compared to other selected states across the TriNet population, coming in at 1,551 in October. Across selected metro areas in the TriNet population, Los Angeles, Calif. had the best month-over-month change with an increase of 3.7%.


The transportation and warehousing sector enjoyed the highest month-over-month gain of 5.1%, moving the employment index value to 187 in October.


For additional details and to receive monthly SMBeat alerts, visit TriNet.com/smbeat.
To stay connected, follow TriNet on Twitter, LinkedIn, YouTube and Facebook.
For current HR news, visit the TriNet Blog: http://www.trinet.com/blog/
About TriNet
TriNet is a leading provider of a comprehensive human resources solution for small to midsize businesses, or SMBs. We enhance business productivity by enabling our clients to outsource their human resources, or HR, function to one strategic partner and allowing them to focus on operating and growing their core businesses. Our HR solution includes services such as payroll processing, human capital consulting, employment law compliance and employee benefits, including health insurance, retirement plans and workers compensation insurance. Our services are delivered by our expert team of HR professionals and enabled by our proprietary, cloud-based technology platform, which allows our clients and their employees to efficiently conduct their HR transactions anytime and anywhere. For more information, please visit http://www.trinet.com.
TriNet, Ambitions Realized and the TriNet logo are registered trademarks of TriNet. All other trademarks, service marks, registered trademarks, or registered service marks are the property of their respective owners.
(1) All data presented are generated from the Bureau of Labor Statistics American Time Use Survey multi-year data files for years 2003 to 2014.
(2) Average number of hours worked per day in parentheses.
(3) As of September 30, 2015. Data is sourced from full-time and salaried employees of TriNet clients, whom we refer to as worksite employees.
Image Available: http://www2.marketwire.com/mw/frame_mw?attachid=2916992