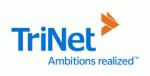 SAN LEANDRO, CA -- (Marketwired) -- 02/03/16 -- TriNet (NYSE: TNET), a leading cloud-based provider of HR services, today announced the findings of its January 2016 SMBeat®, a quarterly analysis of small and midsize business (SMB) employment and human capital economic indicators. January's report features an analysis of participation in company-offered retirement savings accounts by different age groups from 2012 to 2015.(1) Most noteworthy in this data is substantial changes to millennials'(2) retirement savings activity over the last three years.
According to the report, all age groups whose employers offer company retirement accounts have shown an increase in retirement savings since 2012, with millennials making the most significant changes in how much of their income they stash away.
Specifically, the following patterns were found in millennials' retirement savings behavior:
In 2012, 17 percent of millennials with company-offered retirement benefits contributed to their company-sponsored retirement savings. By 2015, that number rose to 29 percent.
Retirement savings plans that offered company matching saw increased participation rates across all age groups. In 2015, 42 percent of millennials participated in retirement plans with company matching, whereas only 23 percent participated in retirement savings without matching.
Retirement savings plans with company matching have participation rates that are 72% higher than plans without company matching.
In 2015, millennials contributed 3 percent of their income toward retirement savings accounts, while Xers and Boomers contributed 4 percent of the income.
Whether or not companies matched their retirement savings, millennials' investments stayed steady in the range of $2,000 to $3,000 annually for each year between 2012 through 2015.


The report also found that, for all age groups, married people contributed significantly more to their retirement savings. In 2015, 50 percent of married individuals participated, while 32 percent of single individuals participated. Married individuals also saved more of their money -- 4 percent, as opposed to 3 percent for single people.
For additional details and to receive monthly SMBeat alerts, visit TriNet.com/smbeat.
To stay connected, follow TriNet on Twitter, LinkedIn, YouTube and Facebook.
For current HR news, visit the TriNet Blog: http://www.trinet.com/blog/
About TriNet
TriNet is a leading provider of a comprehensive human resources solution for small to midsize businesses, or SMBs. We enhance business productivity by enabling our clients to outsource their human resources, or HR, function to one strategic partner and allowing them to focus on operating and growing their core businesses. Our HR solution includes services such as payroll processing, human capital consulting, employment law compliance and employee benefits, including health insurance, retirement plans and workers compensation insurance. Our services are delivered by our expert team of HR professionals and enabled by our proprietary, cloud-based technology platform, which allows our clients and their employees to efficiently conduct their HR transactions anytime and anywhere. For more information, please visit http://www.trinet.com.
TriNet, Ambitions Realized and the TriNet logo are registered trademarks of TriNet. All other trademarks, service marks, registered trademarks, or registered service marks are the property of their respective owners.
(1) As of October 31, 2015. Data is sourced from full-time and salaried employees of TriNet clients, whom we refer to as worksite employees.
(2) Millennials are considered to be employees born between 1980 and 1995.
Generation Xers are considered to be employees born between 1966 and 1979.
Baby Boomers are considered to be employees born between 1950 and 1965.
Image Available: http://www2.marketwire.com/mw/frame_mw?attachid=2958863