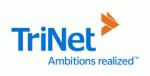 SAN LEANDRO, CA -- (Marketwired) -- 02/17/16 -- A new survey released today by TriNet (NYSE: TNET), a leading cloud-based provider of HR services for more than 12,000(1) small businesses, reveals an alarming disconnect between 2016 candidates' platforms and the issues most important to U.S. small businesses. While candidates widely discuss broad business and economic issues, the survey finds nearly 90 percent of U.S. small business owners think candidates are not making small business a top priority.
According to the TriNet 2016 Presidential Election survey conducted by Wakefield Research, which surveyed more than 1,000 small business owners, almost eight out of 10 (78 percent) are more likely to vote based on what is good for their business regardless of their political party affiliation. Yet, nearly half of small business owners surveyed do not think candidates understand small businesses and the impact of various regulations: 42 percent do not believe the 2016 presidential candidates understand how the country's corporate tax rules can impact small businesses and 46 percent do not believe they understand minimum wage changes affects.
With American small businesses accounting for 99.7 percent of all employers nationally(2), and 95 percent of small business owners regularly voting(3) in national contests, small business owners are influential constituents. These same business owners are often subject to challenges caused by increasingly complex laws and regulations -- of those surveyed, 70 percent confirm that ever-changing government regulations hinder their businesses' growth; and most small business owners (73 percent) argue it would be easier to increase their revenues by five percent than to stay fully compliant with government regulations.
Of those surveyed, American small business owners want the 2016 presidential candidates to address the following:
The issues that matter most to small business owners:

Better Resources - 91 percent want better government resources ensuring access to capital
Affordable Care Act - 55 percent stress the ACA hurts their business rather than helps, and 81 percent want more government help in staying compliant with ACA regulations
Top issues small business owners would like candidates to address more in their campaigns:

Healthcare -- 39 percent
Taxes -- 36 percent
Minimum Wage -- 15 percent
Access to Capital -- 10 percent
Specific areas where small businesses are hoping to get candidates' assistance:

Benefits administration -- 30 percent
Compliance -- 26 percent
Risk mitigation -- 21 percent
Federal changes they think will negatively impact their businesses most over the next five years:

Adapting to changes in the tax code -- 45 percent
Navigating state-by-state differences in the Affordable Care Act -- 30 percent
Offsetting increases in the federal minimum wage -- 25 percent
Supporting Quotes
Burton M. Goldfield, CEO, TriNet
"In serving as the strategic HR partner for over 12,000 small and midsize businesses, we see firsthand the myriad of complex regulatory challenges that our clients have to navigate, while also maintaining focus on their core business objectives. If presidential candidates want the U.S. economy to flourish and want to win the vote of these important constituents, they need to better address the critical issues most important to small businesses. Small businesses are the backbone of the American economy and deserve our presidential candidates' support."
To stay connected, follow TriNet on Twitter, LinkedIn, YouTube and Facebook.
For current HR news, visit the TriNet Blog: http://www.trinet.com/blog/
About the TriNet Presidential Election Survey
The TriNet Presidential Election Survey was conducted by Wakefield Research (www.wakefieldresearch.com) among 1,001 U.S. small business owners with 100 or fewer employees, between October 21st and October 29th, 2015, using an email invitation and an online survey.
Results of any sample are subject to sampling variation. The magnitude of the variation is measurable and is affected by the number of interviews and the level of the percentages expressing the results. For the interviews conducted in this particular study, the chances are 95 in 100 that a survey result does not vary, plus or minus, by more than 3.1 percentage points from the result that would be obtained if interviews had been conducted with all persons in the universe represented by the sample.
About TriNet
TriNet is a leading provider of a comprehensive human resources solution for small and midsize businesses or SMBs. We enhance business productivity by enabling our clients to outsource their human resources, or HR, function to one strategic partner and allowing them to focus on operating and growing their core businesses. Our HR solution includes services such as payroll processing, human capital consulting, employment law compliance and employee benefits, including health insurance, retirement plans and workers compensation insurance. Our services are delivered by our expert team of HR professionals and enabled by our proprietary, cloud-based technology platform, which allows our clients and their employees to efficiently conduct their HR transactions anytime and anywhere. For more information, please visit http://www.trinet.com.
TriNet, Ambitions Realized and the TriNet logo are registered trademarks of TriNet. All other trademarks, service marks, registered trademarks, or registered service marks are the property of their respective owners.
(1) As of September 30, 2015
(2) "Advocacy: The Voice of Small Business in Government," U.S. Small Business Administration, 2015
(3) "Politics of Small Business Report," National Small Business Association, 2014
Image Available: http://www2.marketwire.com/mw/frame_mw?attachid=2965378