Neurala, a Boston-based software company that makes robots, drones, consumer electronics, toys and smart devices more intelligent, announced today that it has joined the NVIDIA (NASDAQ: NVDA) Jetson Embedded Platform ecosystem. As a part of the ecosystem, Neurala will continue to advance GPU-accelerated applications of its artificial intelligence technology.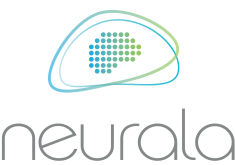 Neurala is working to promote onboard object learning, object tracking software and collision avoidance software for the NVIDIA Jetson TX1 and TK1 platforms. Neurala's software can learn any arbitrary object, person or obstacles in seconds using only the NVIDIA GPU and a camera. The system does not the need to communicate with a server. It can track that object or person, and give motor commands to follow the object or person, or avoid an obstacle.
Key to the success of Neurala's implementation on the NVIDIA Jetson platform is the world's first algorithm for "instantaneous deep learning." This patent-pending algorithm enables learning on the device without any internet connection or cloud-based processing. Therefore, it can be used at the edge, where internet connections are impractical, too costly or too time consuming.
Neurala's pioneering work using NVIDIA GPUs dates back to 2006 when it was the first to see that GPUs could be used as powerful parallel processors for handling input from multiple sensors and that the input needed to be synchronized for real-time decision making. The company has related patents and has extended the work on artificial neural networks (ANN), including deep learning networks, to enable real-time control of autonomous machines. (US Patents 9,189,828 and 8,648,867 for Graphic Processor Based Accelerator System and Method.)
"We have loved working on the NVIDIA platform over the past 10 years. It provides the power, flexibility and capabilities we need in a small, power-efficient package," said Massimiliano Versace, CEO of Neurala. "We expect that our ongoing work together on both the business and technical sides will enable Neurala to reach more customers and create more applications to meet customer needs."
"The team at Neurala has done tremendous work in GPU-accelerated artificial intelligence," said Deepu Talla, vice president and general manager of Autonomous Machines at NVIDIA. "By bringing these capabilities to the Jetson ecosystem, they'll enable new products and research in autonomous machines."
Companies are invited to join the NVIDIA Jetson Embedded Platform ecosystem program based on meeting exacting specifications of the Jetson Embedded Platform.
About Neurala, Inc.
Neurala, Inc. (http://www.neurala.com) creates software that makes robots, drones, toys, consumer electonics, self-driving cars and smart devices (ioT) more autonomous, engaging and useful. The patent-pending Neurala Intelligence Engine (NIE) is based on the way the human brain works using passive sensors (e.g., cameras like eyes and microphones like ears), make intelligent decisions and act. NIE is based on technology that Neurala developed for NASA for planetary exploration and for the U.S. Air Force Research Labs. The company offers a Software Developers Kit (SDK) for companies wishing to integrate intelligence into their products. Neurala also offers two consumer apps: Neurala Selfie Dronie powers autonomous flight in drones to take stunning videos without human operation or specialized hardware. Neurala Roboscope turns a Parrot Jumping MiniDrone into a self-driving robot that can autonomously and playfully \\\"attack\\\" objects in the real world. The company was founded in 2006 and is a graduate of TechStars Boston 2013. It received a seed round of investment of nearly $1-million, led by Tim Draper and Robolution Capital. Follow Neurala on Twitter at @Neurala, on Facebook at www.facebook.com/neurala, or on YouTube at www.youtube.com/c/NeuralaTV.
Read full release at PRUnderground.com: Neurala Brings New AI Technology To NVIDIA Jetson Ecosystem.