A perfect gift for teens and adults who like to self-capture immersive and engaging footage of them enjoying their favorite activities.
Wilmington, DE (PRUnderground) November 22nd, 2017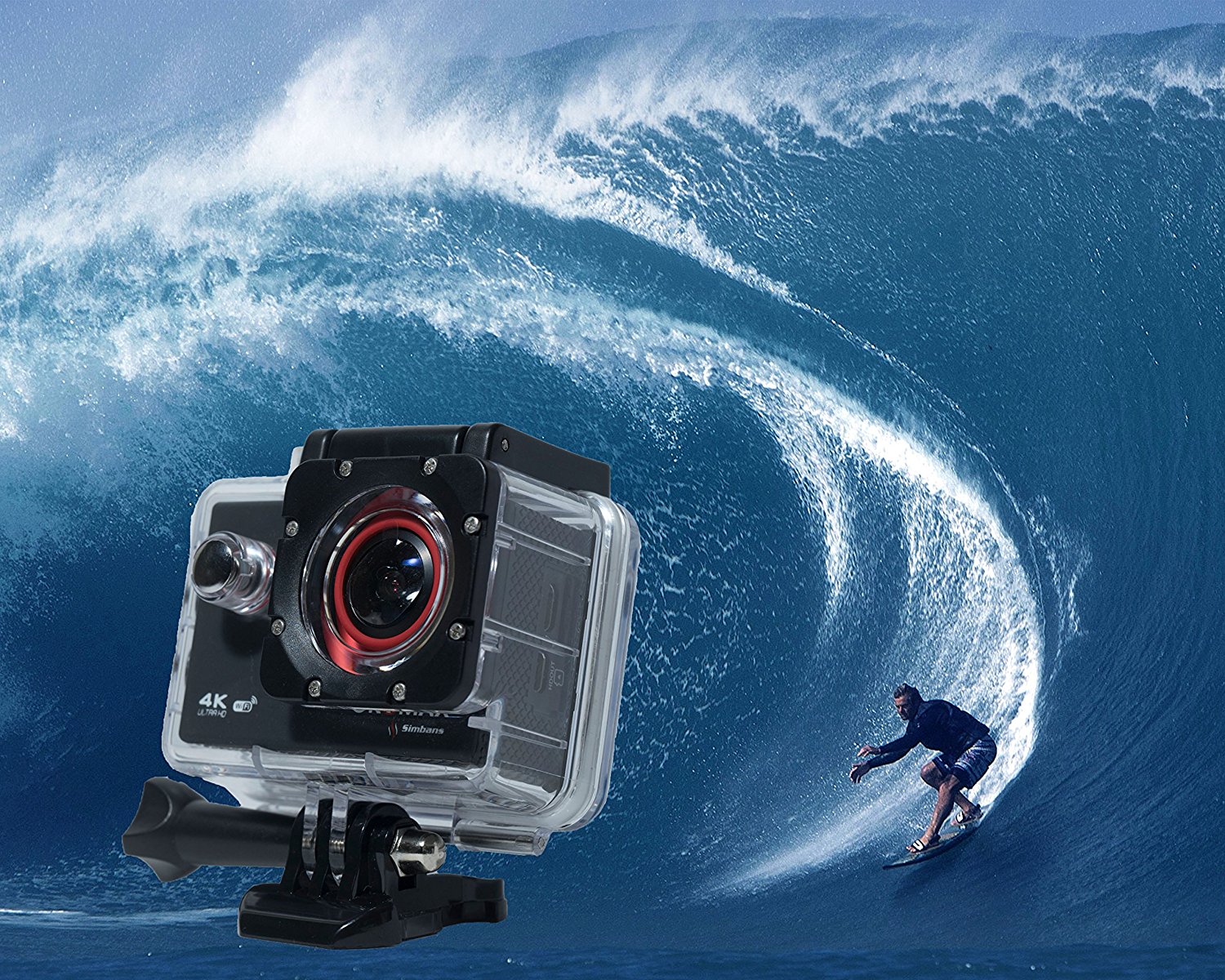 Simbans today announced the release of Okomax 4K Action Camera – an affordable option for anyone who is looking for a decent camera that does not break the bank.
"In the market today, you can either find very good quality cameras that are extremely expensive OR the budget camera that use unlisted/cheap components. We have taken a middle-of-the-road approach by using good quality components (Novatek chipset and OmniVision sensor) while keeping the price low" said Shelly Garg, Director at Simbans Limited.
Okomax features a beautiful 2" LCD display and supports recording at high resolution 4K @25fps and 2.7K @30fps. The still photos can be captured using it 12MP sensor. Waterproof housing is provided with the camera which is designed to withstand extreme environments and conditions. The camera can be mounted on helmets, bike etc with the accessories provided to enable immersive capture during activities like, surfing, diving, snorkelling, biking, and driving. It comes with 2 rechargeable 1050 mAh batteries to ease the worry of recharging while playing.
The retail packing includes Okomax sports action camera, a carrying case, 11 accessories and 2 pcs of 1050mAh Batteries.
The camera is available in United States, Canada, UK and Europe on Amazon as well as at Simbans Website.
About Simbans
Simbans manufacturers affordable electronics and educational toys for schools and have received the highest ratings on Amazon for the product quality and customer service.
Since 2012, our focus has been on providing incredible products at affordable prices. We offer our customers a higher level of service and support they just won't find anywhere else and our commitment to customer satisfaction shows in everything we do and every product we sell.
Press Contact
Name: Shelly Garg

Phone: 6144239847

Email: sales@simbans.com

Website: www.simbans.com
Original article: New Action Camera from Simbans Arrives Just in Time for Christmas.