Gunter Wilhelm partnering with the Pennsylvania Restaurant & Lodging Association Educational Foundation's (PRLA) ProStart Program to support and aspire our youth.
Ramsey, NJ (PRUnderground) February 22nd, 2018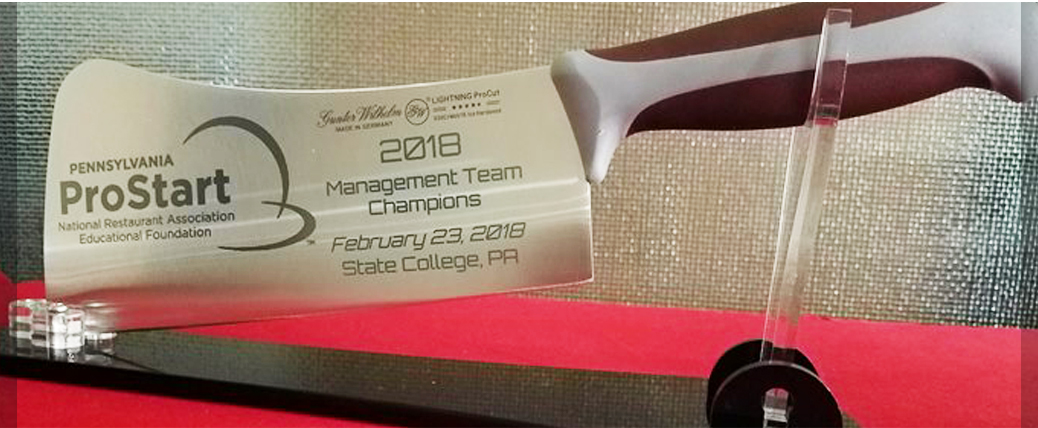 Gunter Wilhelm®, a leading manufacturer of high-quality cutlery and cookware based in Ramsey, NJ is partnering with the Pennsylvania  Restaurant & Lodging Association Educational Foundation's (PRLA) ProStart Program to support and aspire our youth.
"Without the support of companies like Gunter Wilhelm, we would not be able to provide Pennsylvania ProStart students with this opportunity to compete and test their skills," said Hope Sterner, director of education and ProStart coordinator at the Pennsylvania Restaurant & Lodging Association.
"Gunter Wilhelm is known throughout the industry as a provider of high-quality equipment for culinarians," Sterner continued. "We are proud to partner with Gunter Wilhelm to provide our first place students with a piece of quality equipment that will enhance their programs, and introduce students to equipment that can last them throughout their careers."
"We are excited to continue our support to PRLA and support the education and skill building of our youth in Pennsylvania," said David Malek, CEO of Gunter Wilhelm®. "Education and skills are critical to the success of our youth and we are excited to play a role in honing the students' talents, skills and capabilities which will serve them for a lifetime."
ProStart is a 2-year high school culinary arts and management program that focuses on teaching college-level culinary arts and management principles along with providing students real-world work experience.
Gunter Wilhelm® is also the official cutlery and cookware of the White House Chef Tour™, Steak Cook-off Association, Kansas City BBQ Association, and is used daily by professional chefs, top-ranked restaurants, food sport competitors, and numerous home cooks nationwide.
EDITOR'S NOTE: For more information about Gunter Wilhelm and to arrange to speak with a company spokesperson, please contact Daniel Schwartz at 201-569-6866 (office) or 201-399-2917 (direct), or email dannys@gunterwilhelm.com
About Gunter Wilhelm
Incorporated in 2002, Gunter Wilhelm is accepted and recognized by professional chefs, celebrities and home cooks as an innovative and remarkable cutlery and cookware brand, combining high quality, advanced features and superior performance.
Press Contact
Name: Daniel Schwartz

Phone: 201-399-2917

Email: dannys@gunterwilhelm.com
Original Press Release.