Tech-driven logistics company has invested in leadership to remain disruption-proof after 20 years. This announcement comes on the heels of key CFO and COO promotions.
Palm Harbor, FL (PRUnderground) April 19th, 2018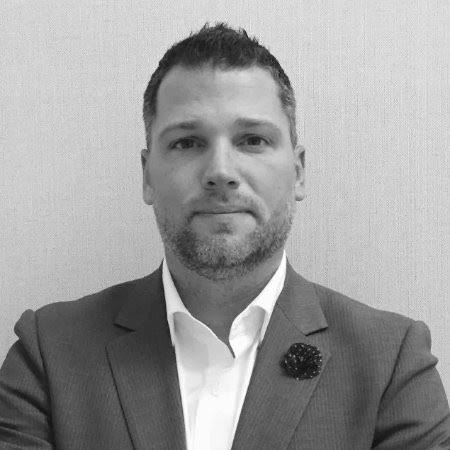 FreightCenter, a tech-driven third-party logistics provider, announced today that Nicholas Zabikow has joined the company as the vice president of sales.
Zabikow has more than 15 years of experience in sales and business development within the supply chain logistics space. His depth of industry knowledge and proven ability to lead high-performance teams are necessary to strengthening FreightCenter's relationships with small- and medium-sized business shippers.
"Nick's industry experience, sales acumen and personality fit perfectly with our culture and mission," said CEO Matthew J. Brosious. "We've been busy expanding our executive leadership team this year and there are exciting products and services to come for our customers, employees and partners. We're working toward the launch of our redesigned online platform for pricing and scheduling carriers, as well as the release of shipping applications to support the ever-growing ecommerce marketplace."
Prior to joining FreightCenter, Zabikow held several positions at NEOPOST, a global provider of mailing and shipping solutions. In his past roles, he constructed sales techniques, developed operating procedures and championed company culture.
Zabikow has joined the company during its 20th year in business. His arrival falls on the heels of two key promotions of COO Alison Choiniere and CFO Amy Van Ness. As the company continues to add strength to its leadership talent, it is primed to lead the industry as the only privately-held, non-asset-based third-party logistics provider. Its unique position has created a niche market for businesses that don't have the shipping volume to go direct to carriers.
"There are many factors contributing to FreightCenter's success over the past 20 years. One of those factors being our ability to serve businesses that may only ship once or twice a week or month," said Zabikow. "At FreightCenter, the customer receives the absolute best care and value whether they ship twice or one thousand times with us. My goal is to create a positive customer experience where businesses start shipping with us, and stay shipping with us."
When FreightCenter launched its online freight shipping platform in 1998, it became one of the first to disrupt the traditional freight brokerages. FreightCenter has continued to drive innovation through development of proprietary online shipping applications; however, the company has not yet determined a public release date for its redesigned platform.
About FreightCenter, Inc.
Headquartered in Tampa Bay since 1998, FreightCenter is the first third-party logistics provider to disrupt the industry with its online rating and booking technology. FreightCenter has been widely recognized in the industry for its growth, culture, and commitment to the supply chain. FreightCenter specializes in less-than-truckload, truckload, international, parcel, and transportation management services for small to medium size businesses of various sizes and industries. Find out more on our website, or by following us on Facebook at facebook.com/myfreightcenter or Twitter at @freightcenter.
Press Contact
Name: Terese Kerrigan

Phone: 727-450-7826

Email: tkerrigan@freightcenter.com

Website: http://www.freightcenter.com
Original Press Release.