Inefficient tracking for truckload shipments is no longer a dilemma for shippers.
Palm Harbor, FL (PRUnderground) May 1st, 2018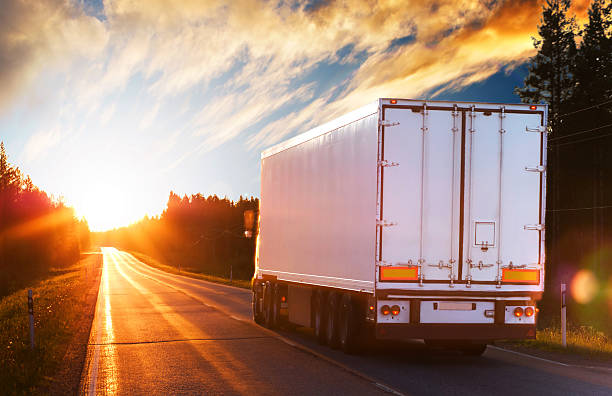 FreightCenter announced today the introduction of load tracking that enables the company, a third-party logistics provider, to monitor the location and status of full or partial truckloads on behalf of shippers.
"Supply chain visibility is no longer a trend but a necessity. Shippers need to know where their freight is at all times, and that goes for all modes of freight transportation," said Matthew J. Brosious, CEO of FreightCenter. "This is an extension to the managed freight services FreightCenter has been providing for 20 years, he continued. "We're committed to putting all the best technology and resources into the hands of our customers."
Load tracking is enabled when FreightCenter covers a load with a driver that utilizes a mobile app to schedule and update the freight delivery status. Rather than calling a driver to request an update, FreightCenter can provide real-time shipment visibility, and proactively monitor shipments for potential delays or service failures. The load tracking service is free for shippers, and automatically applies to most truckload shipments.
"We survey our customers regularly and their feedback consistently shows that load visibility is a major concern of theirs. Before we added this capability, it would take numerous phone calls to find out if a shipment would arrive on time as planned. With the growing use of mobile apps and electronic logging device mandates, we're able to close the information gap that occurs between pickup and delivery," said Brosious.
Currently all updates on truckload shipments that are managed by FreightCenter are delivered via email or provided by phone. At a later date yet to be announced, the service will be made available to shippers who self-manage their freight through FreightCenter's online shipping platform and track shipments via the website.
About FreightCenter, Inc.
Headquartered in Tampa Bay since 1998, FreightCenter is the first third-party logistics provider to disrupt the industry with its online rating and booking technology. FreightCenter has been widely recognized in the industry for its growth, culture, and commitment to the supply chain. FreightCenter specializes in less-than-truckload, truckload, international, parcel, and transportation management services for small to medium size businesses of various sizes and industries. Find out more on our website, or by following us on Facebook at facebook.com/myfreightcenter or Twitter at @freightcenter.
Press Contact
Name: Terese Kerrigan

Phone: 727-450-7826

Email: tkerrigan@freightcenter.com

Website: http://www.freightcenter.com
Original Press Release.