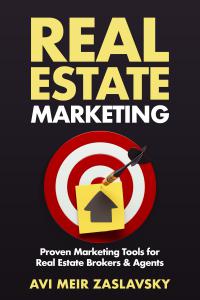 CHICAGO, ILLINOIS, UNITED STATES, May 3, 2018 /
EINPresswire.com
/ -- Lately, Instagram migrated confidently from lol-cats to a full-fledged business tool, and it's only natural that I'm now trying to understand
how the real estate market uses Instagram
, whether it's a helpful tool or a distraction.
Let's not even try to attribute spontaneity - something Instagram prides itself for - to shopping for an apartment or home. I know, the blogs would have you believe that it's a "spontaneous purchase," but that's bull. Between the time you "fall in love" with an apartment and escrow closing there could be months, and that's more than enough time to rethink anything. Besides, average person shops real estate only once or twice in a lifetime, so basing that decision on emotions is, well, stupid.
So, how could a realtor Instagram account help both you and your future client? Why do this? And if you found the reason, what should you post?
First things first. From what I've seen online so far, it's glaringly obvious to me that if your wish is to have an Instagram feed simply because "everybody is doing it," perhaps you should avoid this channel of communication with your past, current and potential clients altogether. Your chances of portraying yourself as a certified idiot are pretty high at this point, which means, your former clients will regret to have ever met you and will never recommend your services. Your current clients will run for cover and begin frantically shopping for a new realtor. That means, no future clients for you.
Point number two. Like all great things in life and business, your Instagram account needs constant attention and nurturing. I've seen too many feeds that are abandoned after a few posts. These kinds of Instagram accounts create an impression that the agency or a realtor is long out of business. Assuring people that it's false, that you're alive, kicking and ready to deal while your social accounts suggest otherwise sows doubt in your sincerity and professionalism. And I don't need to be telling you that a prospect who doubts their realtor one iota remains just that - a prospect forever.
Bottom line:
if you get into the Instagram game, play it by the rules and to the end
. And by "the end" I mean, if you rebrand, quit, or gain enough business to no longer need social networking (I wonder if there's anyone like that out there, drop me a line if so) make sure to close out all social accounts associated with you. Otherwise, dangerous and costly misunderstandings will ensue.
Moving on. Suppose you went for it and decided to do it yourself instead of hiring a professional SMM manager (you'll have to explain to me why on Earth would you neglect the services of a pro but we'll do this some other time).
Your page's Header is the holiest of the holy. I keep seeing Instagram accounts with headers looking like a cybersecurity code with a bunch of emojis, symbols, weird motivational jibber-jabber attributed to god knows who, commercial slogans created, apparently, to entice you but in my opinion achieving quite the opposite, and much of other garbage. Scrap all that!
This is the time to be boring: name, phone number, web address, list of the other social account you have. And of course, if your agency is not an internationally acclaimed player or there are no actual words "real estate agency" in the name of your organization, make sure to plainly state what is it that you do.
Hashtags. Can't overstate the importance of this one. In fact, I'll probably do a separate post on hashtags, what are they and how do they make your life much more exciting, and business more profitable. For now, know this: spinning a hashtag on the web is like announcing to the world that Russia poisoned someone. To some people it's outrageous, to others it's cool, some twisted individuals might find it outright funny, but for most, it won't play a significant role in their daily lives. But you - you'd better follow through and stick by your hashtag at all times, no matter what. Otherwise, the time and money you spent developing it, the followers you'd generated through a specific hashtag quickly become your loss and someone else's capital. So, don't overdo it, think it through. In any case,
avoid hashtags like #realestate, #reagency, #realtor, etc.
that have been spoiled for everyone by spammers a long time ago.
What would be the indicator of a successful Instagram account? The number of subscribers, duh! But it's only valid when we're talking about real people who are on the market, identifiable, with contact info on their pages and actual posts. If you decide to go the easy route cheating your subscribers and buying "likes" and comments, alas, you're far from alone. The realization that you'd wasted thousands of dollars and months for nothing when you'd "rolled up" a few hundred fakes and didn't gain a single prospect - that will come later.
The social media marketing specialist claim in one strong voice: be honest with your audience. People may not feel right away when they're being cheated, but in the long run, the foul practices are not going to bring you any sales. On the contrary, honest approach to SMM, entertaining and meaningful content, fast and regular updates, quick feedback, backchanneling and efficient messaging is key to success. And if you're able to make your Instagram work in close conjunction with your other SM accounts, well, my friend, go to a trophy store and buy yourself a largest shiny object there because you have every reason to be proud of your efforts!
Avi iMeir Zaslavsky
101MZ
2124706688
email us here