Does Strong Jobs Data Equal Further Rate Hikes?
June 06, 2018 at 10:54 AM EDT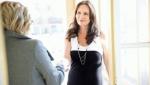 U.S. markets strengthened as the latest monthly jobs data revealed the economy is humming along. Government data revealed the U.S. economy added 223,000 new jobs in May, with the average hourly earnings up 0.3% after rising 0.1% in April, both exceeding estimates. In contrast, economists showed...