Are China ETFs Oversold?
July 19, 2018 at 16:41 PM EDT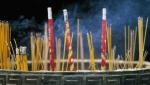 Chinese markets and country-specific ETFs have plunged as a result of the escalating U.S. and China trade war conflict, but the selling may have been overdone. "The trade war is bad, but we think this may be overdone. How is China A-shares down so much?" Robert Bush, ETF Strategist for...