Want a Junk Bond ETF That Trims Risk?
July 24, 2018 at 11:49 AM EDT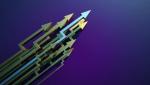 Some ETFs can keep investors involved with high-yield corporate bonds while reducing interest rate risk. That group of funds includes the iShares 0-5 Year High Yield Corporate Bond ETF (NYSEArca: SHYG). Due to ongoing uncertainty over the Federal Reserve's interest rate outlook, fixed-income...