Why Sectors Are Defensive?
August 27, 2018 at 12:19 PM EDT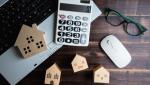 By Nicholas Porter, Astor Investment Management As the current recovery ages and trade tensions garner headlines, a money manager's thoughts turn to defensive sectors. But how have the defensive sectors actually done in recent recessions? We examine the record in this post. For an investment...