Tariffs – A Recent Concept Or As Old As America?
August 30, 2018 at 11:07 AM EDT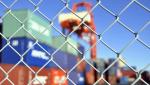 Trade barriers have historically been far more onerous than currently contemplated. By Alex Varner, Main Management There is little doubt that the liberalization of the global economy and lower tariff levels has supported global economic growth. However, one could argue that while the globe as a...