Can Artificial Intelligence Tell What a Guilty Person Looks Like?
November 26, 2018 at 05:15 AM EST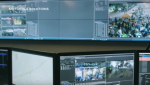 "Facial recognition is going mainstream. The technology is increasingly used by law-enforcement agencies and in schools, casinos and retail stores, spurring privacy concerns. In this episode of Moving Upstream, WSJ's Jason Bellini tests out the technology at an elementary school in...