Baldor's Booths to Feature Eight of its Diverse Specialty Food Partners and A Special R&D Section Where Attendees Can Sample Upcoming Items
Hunts Point, Bronx, NY (PRUnderground) December 10th, 2018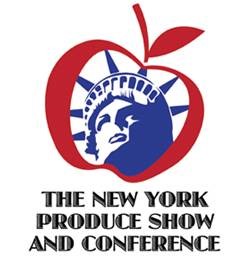 Baldor Specialty Foods, one of the Northeast and Mid-Atlantic's largest produce distributors, announced today it's going to demonstrate at the upcoming New York Produce show just why it's a one-stop shop when it comes to purchasing the freshest produce and highest quality specialty food items.
At the 2018 New York Produce show, being held at the Jacob Javits Convention Center from December 10th through 13th, Baldor will be guest hosting eight of its specialty food partners, who will show off their diverse range of food, beverage and produce items available to order through Baldor. In addition, Baldor's in-house culinary experts will be giving attendees a sneak peek at exciting upcoming items at their special R&D tasting section, including a new Urban Roots side kit featuring vegetable noodles.
"Baldor is proud of its reputation as the best source for seasonally fresh produce," said Michael Muzyk, President of Baldor Specialty Foods. "At this year's New York Produce Show, we want to present retailers a sampling of our specialty products and feature our retail fresh cut line, which is SQF2 certified."
At Baldor's booths (401,403,405,502,504,506) New York Produce Show attendees will be able to view some of Baldor's premiere specialty food items, including Natalie's Orchid Island Juices and La Fermiere Yogurt, have a taste of the Urban Roots retail line of veggie side and roasting kits, and sample totally new dishes, like a veggie noodle side that's in the final stages of development.
"There're a lot of new and remarkable food items coming out from Baldor," said the company's Vice President of Sales and Marketing, Benjamin Walker. "We're excited to show-off just how we've become a comprehensive one-stop shop for the best, freshest, and most convenient-to-prepare family of food items and we urge all Produce Show attendees to stop by and see what we have cooking."
Baldor will be at The 9th Annual New York Produce Show, being held Monday December 10th through Thursday, December 13th at the Jacob Javits Convention Center at 11th Avenue and 34th Street in Manhattan.
About Baldor Specialty Foods
Baldor Specialty Foods is one of the largest importers and distributors of fresh produce and specialty foods in Northeast and Mid-Atlantic regions. Beginning as Balducci's fruit stand in Greenwich Village in 1946, Baldor maintains its original promise – curate and deliver the best and freshest foods in the world. Baldor seeks to provide great specialty foods and logistics that give their customers an edge.

To learn more, go to www.baldorfood.com.
Press Contact
Name: Lynn Munroe

Phone: 845-548-1211

Email: lynn@maracaibomedia.com

Website: http://www.baldorfood.com
Original Press Release.