Welcome to 2019: The Year AI Comes Alive!
January 09, 2019 at 08:00 AM EST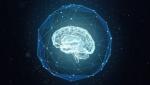 Heading into 2019, investors are being plagued by a laundry list of concerns. And while many of the major issues worrying the market have been addressed (the perception of complacency has been flushed out; interest rates are heading back to normal; and Powell has given doves hope even while...