Six innovations from the food and agriculture space have been selected to participate in the FS6 16-week coaching program.
San Francisco, CA (PRUnderground) February 5th, 2019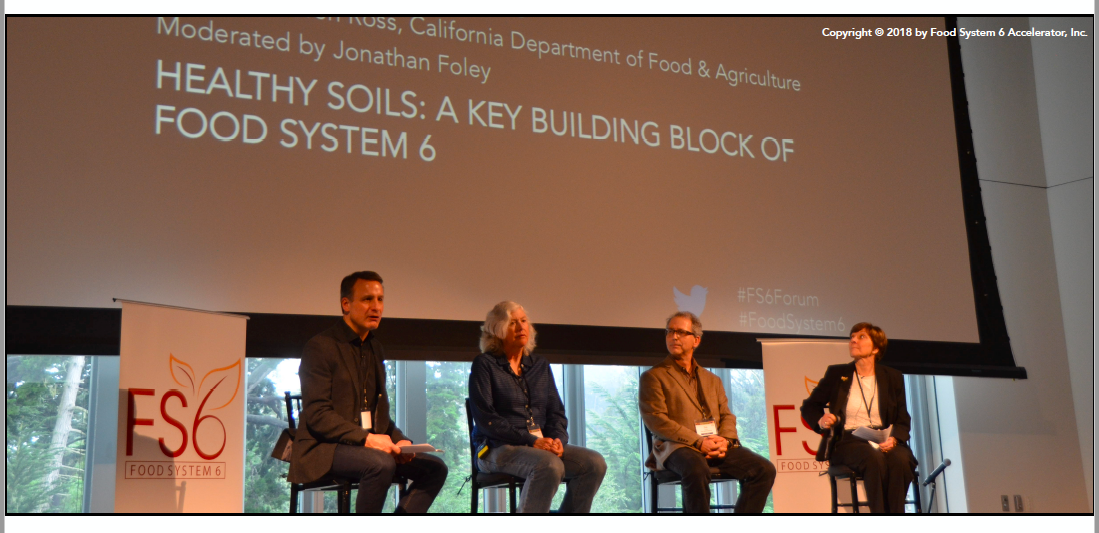 Food System 6 (FS6), a food innovation accelerator in the Bay Area, is announcing the launch of their 4th cohort. Session 1 kicks off today in Palo Alto. By participating in this program, entrepreneurs are signing up to receive 16 weeks of targeted coaching to help expand the impact potential of their businesses. FS6 will match participating companies with experts from across the food, agriculture, and investment industries to focus on building expertise in business growth, brand development, and the impact investment landscape. Each participant was selected for their unique solution to the challenges faced by the current global food system.
"The world is in need of a major shift in the food ecosystem – from the systems for production, distribution, and education to the products available in the marketplace," said Renske Lynde, Co-Founder and CEO of FS6. "The FS6 accelerator exists to provide support infrastructure to the innovators who are leading the charge and transforming the industry for the better. This fourth cohort represents a range of talented, systems-minded trailblazers and we are thrilled to be able to introduce them into our incredible community of partners and supporters."  
Cohort 4 Includes:
"As a food start-up with a sustainable model for impact, it was hard to for us to find something that we could relate to," said Mokhtar Alkhanshali, Founder and CEO of Port of Mokha (Cohort 1). "It was amazing to go through an accelerator that had a holistic approach to supporting a start-up."
The FS6 Program supports 6-8 organizations in each cohort, each of which is selected through a rigorous process that takes into consideration the transformative impact potential, economic viability, and diversity of ideas of applicants. The program itself includes three 3-day in-person sessions in the Bay Area, 16-weeks of custom work plan execution, 2-3 years of ongoing executive support and is offered at no cost to non-profits and on an equity donation basis to for-profit participants. The concluding Forum event will take place on May 16th, 2019.
To learn more about the program, apply to the next cohort, or get tickets to the forum event, visit FoodSystem6.org.
About Food System 6 Accelerator Inc
Food System 6 (FS6) is a 501 (c)(3) non-profit, focused on fostering innovation that will improve the environmental, physical and social health of the food system. To help advance change in the food system, FS6 works with the most promising for-profit and nonprofit entrepreneurs who are developing transformative solutions across the food and agriculture value chain. By working closely with these teams we are able to influence their trajectories and also aggregate a wide range of knowledge about the evolution of our food system that we use to support and educate other stakeholders in a position to make significant change in the food system including foundations, corporations, investors, and others. FS6 has executed three cohorts with 23 companies, of which 17 are for-profit and 6 are non-profits. Additional information on our current portfolio can be found here: www.foodsystem6.org/portfolio.html
Press Contact
Name: Melissa Rouse

Phone: (808) 960 - 4593

Email: melissa@foodsystem6.org

Website: www.foodsystem6.org
Original Press Release.