Is Robotics Really a Disruptive Technology?
February 11, 2019 at 08:00 AM EST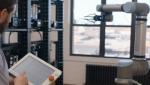 If robotics is a disruptive technology, could it disrupt your business? It really depends on whether it is a disruptive technology or not. The answer's not as clear as many people seem to think. You decide for yourself if you should be worried. Here is key information to help you decide if...