The new Mako 6600-M showcases the latest Mako technology and builds on Mako's reputation of being FAST AND FLEXIBLE, SCALABLE AND SECURE.
Elgin, IL (PRUnderground) March 5th, 2019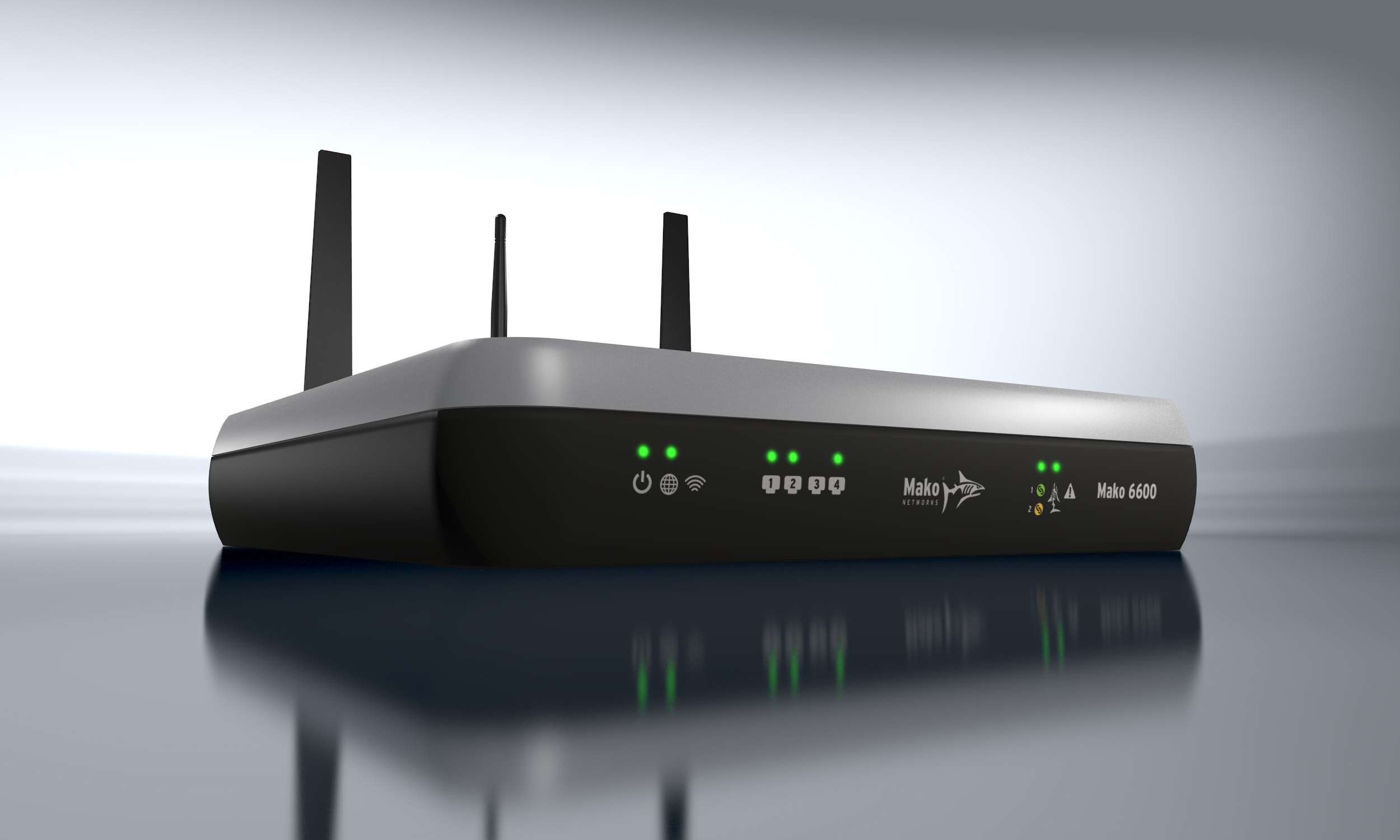 The Mako 6600-M continues Mako's legacy of design innovation, building on the highly secure 6500 platform and incorporating new features that deliver faster, more flexible business networking. With a sealed, tamper-proof case, no moving parts, and high heat tolerance, the 6600-M stands up to tough network environments like petroleum, QSRs and retail. The 6600 series adds a dual-SIM LTE module, higher transfer speeds, more efficient VPN performance, IDS/IPS capability, and an SFP port, allowing for multi-WAN configurations (SD-WAN) while retaining four physically-segmented LAN ports.
The entire Mako System—including the 6600‐M appliance, proprietary wireless networking technology, the Central Management System (CMS), and onboard software—is PCI DSS certified from end‐to‐end, providing peace of mind and security for businesses that accept credit cards. Mako's PCI-certified wireless networking technology is a perfect fit for wireless and tablet‐based POS systems. When using Mako's PCI-certified network configuration templates, Mako's PCI reach is unsurpassed.
The Mako 6600‐M's WAN interfaces can be configured to fail over from one another during service interruptions. Redundancy options range from low, which minimizes data usage, to high, which provides seamless connectivity that won't drop a live voice call even if an active network connection fails. These fast, flexible failover options offer businesses continuity in the case of unexpected interruptions while also providing high availability at a business‐friendly cost. Combine fixed‐line connections with single- or dual-SIM LTE in any connection order or failover pattern your business needs.
Other notable Mako 6600‐M features include access to the Mako CMS for cloud-based configuration, reporting, and diagnostic tools; single- or dual‐band wireless on b/g/n and ac standards for customer hotspots or general business use; access to Mako VPN Cloud functionality; a color‐coded LED panel displaying Internet and network connection information at a glance; and WAN connectivity via LTE, Ethernet, fiber or xDSL at up to 1Gbit transfer speeds. Like all Mako appliances, the 6600‐M allows for zero-touch deployment by automatically receiving site-specific configuration information from the Mako CMS via the cloud. Remote sites can get up and running quickly and easily, even when running on LTE-only broadband.
Please refer to the Mako Networks website for full Mako 6600-M specifications:
https://makonetworks.com/appliances/mako-6600-m/
To inquire about Mako 6600 series technology or its potential application within your environment, contact Mako Networks at sales@makonetworks.com or 800-851-4691.
About Mako Networks
Mako Networks provides simple, secure, PCI-certified networks for distributed enterprises. Operating internationally from offices in Elgin, IL, London, Melbourne and Auckland, Mako integrates cloud management and reporting, SD-WAN, Wi-Fi, 4G/LTE failover, VPN Cloud, firewalls, end-to-end PCI DSS certification and content filtering into one, easy-to-manage system. For more information, visit www.makonetworks.com.
Press Contact
Name: Timothy Lang

Phone: 847-628-4245

Email: timl@makonetworks.com

Website: www.makonetworks.com
Original Press Release.