High Yield a More Attractive Option in Emerging Markets?
March 05, 2019 at 16:32 PM EST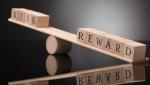 2019 has thus far seen the reemergence of emerging markets, but while investors are sifting through the plethora of opportunities the EM space has to offer, it's wise to not overlook the high yield corner of the bond markets. Domestically, seeking opportunities within high yield might seem...