What ETFs Are Thriving and Diving Thus Far in Q2?
May 23, 2019 at 07:00 AM EDT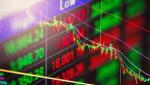 Following a first-quarter rebound for U.S. equities, the absence of a trade deal certainly pumped the brakes on a sustained rally in the second quarter. Certain exchange-traded funds (ETFs) were able to capitalize on the return of volatility while others languished amid the market fluctuations....