Could We See Zero Interest Rates?
August 12, 2019 at 13:26 PM EDT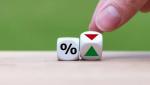 August has been a tough month for U.S. stocks so far, after the capital markets hit new all-time highs in July, but then received a slew of concerning news and tweets. Sentiment seemed to take a dramatic turn following the FOMC announcement that rates would be cut 25 basis points, yet this would...