Are Negative Bond Yields a Potential Scenario?
August 14, 2019 at 07:00 AM EDT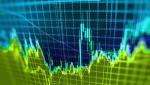 Treasury yields continue to spiral downward as investors pour money into safe haven government debt in order to stem the tide as the stock market begins to show signs of weakness. The latest decline in yields may cause fixed income investors to wonder whether a scenario is possible where negative...