Logistics Plus Named to Inc. 5000 2019 List of Fastest-Growing Companies
It's the 5th time that Logistics Plus has appeared on the Inc. 5000 list.
(PRUnderground) August 15th, 2019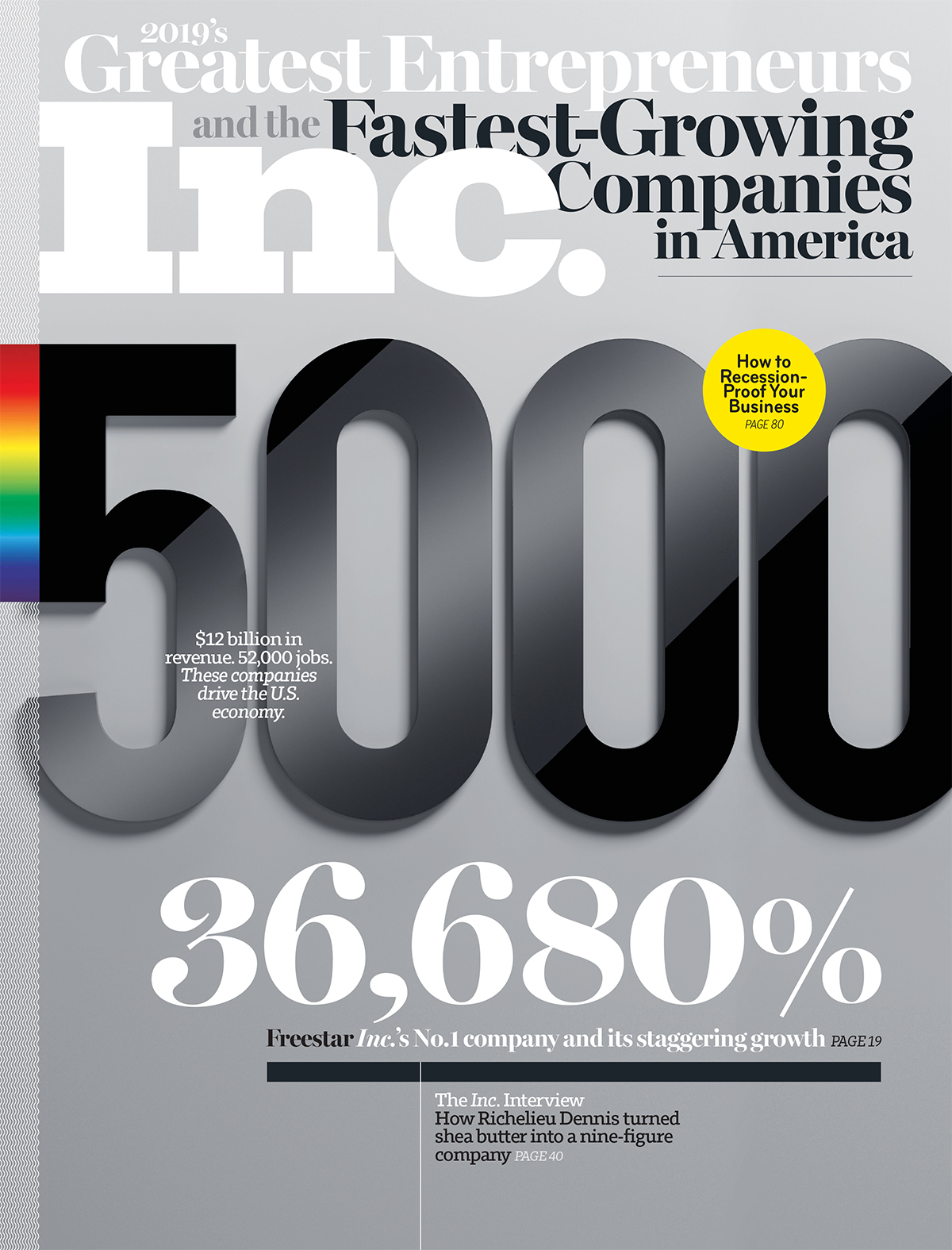 Logistics Plus Inc., a leading worldwide provider of transportation, logistics and supply chain solutions, is proud to announce it has been included on Inc. magazine's 38th annual Inc. 5000 list, an exclusive ranking of the fastest-growing private companies in America. Logistics Plus made the list, published in the September 2019 issue of Inc. magazine, with a compounded annual growth rate (CAGR) of 131% from 2015 to 2018 for its U.S.-based operations. It is the fifth time since 2007 that Logistics Plus has made the list. According to the magazine's editor in chief, a mere four percent of companies have made the list 5 times.
Additional facts:
Logistics Plus ranked #2857 among all companies on the list
Logistics Plus was the #1 fastest-growing company among all businesses based in Erie, Pennsylvania
Logistics Plus ranked #2 among all Logistics & Transportation businesses with annual revenue greater than $100 million
Logistics Plus ranked #6 among all Logistics & Transportation businesses based in Pennsylvania
Logistics Plus ranked #83 among all businesses based in Pennsylvania
Logistics Plus ranked #117 among all businesses in the overall Logistics & Transportation Industry
"Our whole company is predicated on growth," said Jim Berlin, founder and CEO of Logistics Plus. "For an established, 23-year old company to more than double in size the past two years is pretty incredible. In fact, since 1996, we've enjoyed growth every year except for one. By growing, you find new people and create new opportunities, and I love that."
Visit www.inc.com/profile/logistics-plus to view the Logistics Plus Inc. 5000 profile.
About Logistics Plus Inc.
Logistics Plus Inc. provides freight transportation, warehousing, fulfillment, global logistics, business intelligence, and supply chain management solutions through a worldwide network of talented and caring professionals. It is a highly-regarded fast-growing and award-winning transportation and logistics company. With a Passion For Excellence

, its employees put the PLUS in logistics by doing the big things properly, and the countless little things, that together ensure complete customer satisfaction and success. The Logistics Plus® network includes over a dozen locations in the United States, and numerous other offices in more than 22 countries around the world. For more information, visit www.logisticsplus.net or follow @LogisticsPlus on Twitter.
Press Contact
Name: Scott Frederick

Phone: 814-240-6881

Website: www.logisticsplus.net
Original Press Release.