Can We Have ETF Transparency With Benefits?
November 26, 2019 at 12:07 PM EST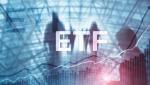 By Toroso Investments What is the client experience like, and how can having an ETF strategy help? As we approach Thanksgiving and consider ways to express our gratitude, we are reminded by the wealth advisors we serve, and how focusing on the client experience is a form of gratitude that goes...