Bond ETFs: Will Massive Inflows Continue in 2020?
November 29, 2019 at 10:37 AM EST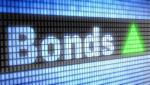 As reported by CNBC's Seema Mody on ETF Trends, bond funds are on track for record inflows in 2019. A record $130 billion has come in as of mid-November, which would be the largest annual hall ever for fixed income ETFs. To break it down as far as what to expect going into a new [...] The...