Recognizing the need for a more holistic approach to personal finance, Michigan financial educator, writer, and advisor Sean Sparkman has launched a new podcast aimed at those in both the accumulation and distribution phases of their financial lives.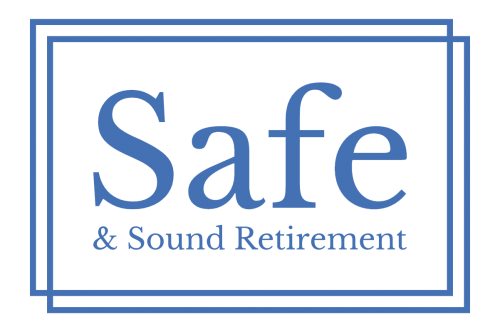 Bloomfield, MI, USA - December 9, 2019 /MarketersMedia/ —
Michigan financial strategist Sean Sparkman believes that being the best advisor means being concerned with not only the financial well-being of his clients, but also with their spiritual, physical, and emotional health as well.
"Too often advisors focus on just making money for their clients rather than considering how that money will impact them both now and in the future. Creating wealth is important, to be sure, but it is far from being the only ingredient needed in order to create a life that is more fulfilling and less stressful," says Sparkman.
To achieve his objective of advising the "whole" person, Sparkman has created a new podcast, "Safe and Sound Retirement," on Blogtalk Radio and Itunes. This show features thought-provoking, actionable advice from leaders in a variety of disciplines ranging from personal finance to martial arts to health and nutrition.
" We want to demonstrate how ordinary people are implementing and integrating positive changes that result in more prosperous, balanced, and focused lives," Sean says. "Our show is a chance to showcase those who are committed to making the world a better place."
Sean Sparkman wants his show to be different from all the many financial podcasts currently available. To achieve this he intends to poll his audience often and ask them to suggest both potential topics and guests.
"I want to create a customized, audience-focused program that reflects the real interests and objectives of my listeners. I am hoping they walk away from one of my shows with a sense of purpose, a clearer idea of their own life goals, and with a blueprint for achieving those goals," He stated. In addition, Sparkman says he wants to also invite business owners who are willing to share insider tips and strategies they use to become more successful.
Sean's programs will air twice a week on Blogtalk with archives available for download on Itunes and other podcast syndication services. You will also be able to eventually download the program via the https://www.safeandsoundretirement.net website.
Contact Info:
Name: Tammy J. de Leeuw
Email: Send Email
Organization: Safe and Sound Retirement
Phone: 313-246-9278
Website: https://safeandsoundretirement.net/
Video URL: https://www.gotostage.com/channel/4e7dff546b174b0ebb99113ca9e1526a/recording/7f1702ed4c174bc3962fc2c8f608eb3d/watch
Source URL: https://marketersmedia.com/michigan-financial-strategist-sean-sparkman-launches-new-health-and-wealth-podcast/88938446
Source: MarketersMedia
Release ID: 88938446