2019 New York Produce Show Attendees are Invited to Visit Baldor's Booth (#401) to Sample an Array of New and Bestselling Products Baldor Has to Offer
(PRUnderground) December 11th, 2019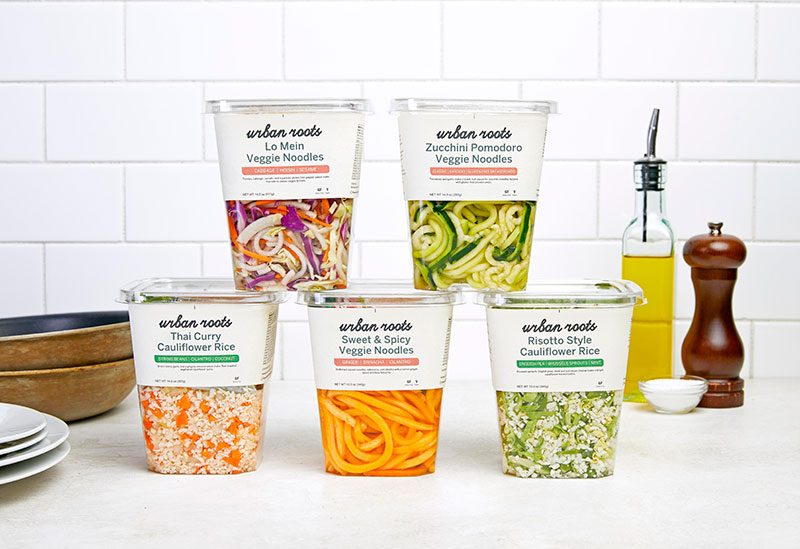 Baldor Specialty Foods, one of the Northeast and Mid-Atlantic's largest produce distributors, plans to highlight its expanded line of Urban Roots products at this week's New York Produce Show. In addition, they'll be sampling select specialty items from some of the iconic company's most valued partners.
The 2019 New York Produce show is being held at the Jacob Javits Convention Center from December 10th through 13th and is considered by many to be one of the industry's most vibrant and exciting annual networking events. The exhibition will take place on Thursday, January 12th where all participants will have the ability to taste current and future flavors of Baldor's rapidly growing Urban Roots line of products.
At this year's show, Baldor will highlight its line of Urban Roots Veggie Side Kits, especially the newly introduced veggie noodles and cauliflower rice kits. The line is a retail collection of freshly prepared, quick-to-make, veggie side kits. Each kit features cleaned and prepped high-quality ingredients, pre-measured herbs and spices, sauces and fresh garnishes, all in a compact container. Cooked within 5 minutes in one pan.
Also, at the booth, Baldor will be guest hosting five of its specialty food partners, who will show off their diverse range of foods and juices available to order through Baldor. The partners include Natalie's Orchid Island Juice Company, Holy Hummus, Living Juice, Cocojune vegan yogurts, and Copra's Thai coconut products.
"Baldor earned its industry-wide reputation as the leading source for seasonally fresh produce thanks to its array of quality food partners," says Michael Muzyk, President of Baldor Specialty Foods. "We're going to showcase some of our partners at our booth and introduce them to customers both new and established."
"Baldor continues to innovate, which attendees will see firsthand with our expanded line of Urban Roots Veggie Side Kits and a sneak peek into our product development pipeline," says the company's Vice President of Sales and Marketing, Benjamin Walker. "Consumer trends and retail shelves are rapidly changing. Baldor will continue to be ahead of that curve."
Baldor will be in Booth #401 at The 10th Annual New York Produce Show, being held Monday, December 10th through Thursday, December 13th at the Jacob Javits Convention Center at 11th Avenue and 34th Street in Manhattan.
About Baldor Specialty Foods
Baldor Specialty Foods is one of the largest importers and distributors of fresh produce and specialty foods in Northeast and Mid-Atlantic regions. Beginning as Balducci's fruit stand in Greenwich Village in 1946, Baldor maintains its original promise – curate and deliver the best and freshest foods in the world. Baldor seeks to provide great specialty foods and logistics that give their customers an edge.
To learn more, go to www.baldorfood.com.
Press Contact
Name: Lynn Munroe

Phone: 845-548-1211

Email: lynn@maracaibomedia.com

Website: http://www.baldorfood.com
Original Press Release.