Is 2020 The Year Active ETFs Surpass $110B in Assets?
January 10, 2020 at 10:47 AM EST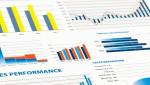 The passive versus active funds debate continues in 2020, and with the introduction of potentially market-changing products like non-transparent active ETFs, will the latter surpass $110 billion in assets under management (AUM) this year? There are trends that David Mann, Head of Capital Markets,...