(PRUnderground) January 16th, 2020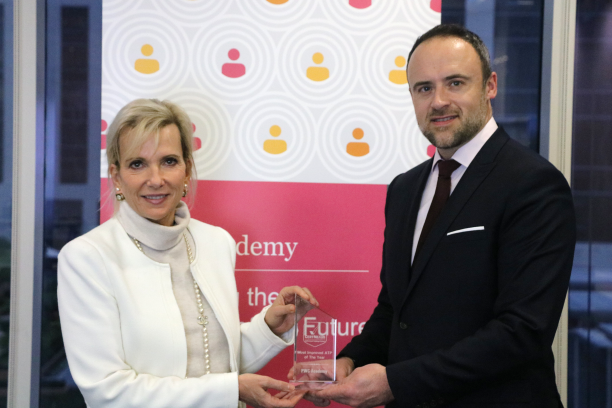 CertNexus announced that PwC's Academy was named the 2019 Most Improved ATP of the Year at the inaugural Partner Meeting and Award Ceremony in Rochester, NY.
Awarded to exemplary CertNexus Authorized Training Partners (ATP), the ceremony was designed to recognize partners with consistent representation of CertNexus products and committed to outstanding performance.
PwC Academy have made very impressive strides during the last twelve months throughout the Middle East leveraging both Cyber Secure Coder and CyberSec First Responder to assist their customers with addressing cybersecurity skills gaps," said Jeff Felice, President of CertNexus, "They have a robust footprint throughout the region where we look forward to seeing continued successes with their Cyber focus as well as the expanding into CertNexus IoT and AI offerings."
Amanda Line, PwC Partner said " It is wonderful to be recognised by Certnexus for the work we our doing to support our clients digital transformation journey. The discrepancy between the skills people currently have and those needed to succeed in the new-age digital world is one of the most critical problems of our time. And we, at PwC, are committed to supporting governments, organisations and individuals in the region bridge this gap and develop a future-ready workforce."
About PwC's Academy
PwC's Academy is the talent and skills development business of PwC. We operate across the Middle East and are part of a growing network of PwC Academies present in over 40 countries worldwide.
We lead change through the development of human capital. We design our programmes to deliver the knowledge, mindset and skills needed to solve today's important problems and predict, prevent and manage tomorrow's. For more information connect with PwC's Academy at https://www.pwcacademy-me.com/
About CertNexus
CertNexus is the global purveyor of vendor-neutral, emerging technology certifications and micro-credentials for IT, Business and Security professionals. CertNexus' exams meet the most rigorous development standards possible which outline a global framework for developing personnel certification programs to narrow the widening skills gap. CertNexus partners with highly knowledgeable and talented industry experts to ensure the integrity and quality of each exam, with all exams following a rigorous development process. Two CertNexus exams — CyberSec First Responder® (CFR) and Certified Internet of Things Practitioner (CIoTP) — are accredited under the American National Standards Institute (ANSI)/International Organization for Standardization (ISO) 17024:2012 standard. For more information, connect with CertNexus at http://certnexus.com
Press Contact
Name: Nicole Lindquist

Phone: 585-350-7062

Email: nlindquist@certnexus.com

Website: https://certnexus.com/
Original Press Release.