Which Factor Works Best in the Current Market Environment?
February 06, 2020 at 11:03 AM EST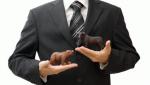 Investors who are getting their toes wet with factor investing have a litany of options when it comes to choosing which fund suits their portfolios best. One way to approach the current market environment is to take a one-size-fits-all approach with funds like the Xtrackers FTSE Developed ex US...