Program Already Operating in NYC, Long Island, Boston, and Philadelphia Will Now Provide Groceries Direct to Consumers in Washington D.C. Area During Coronavirus Pandemic
(PRUnderground) April 17th, 2020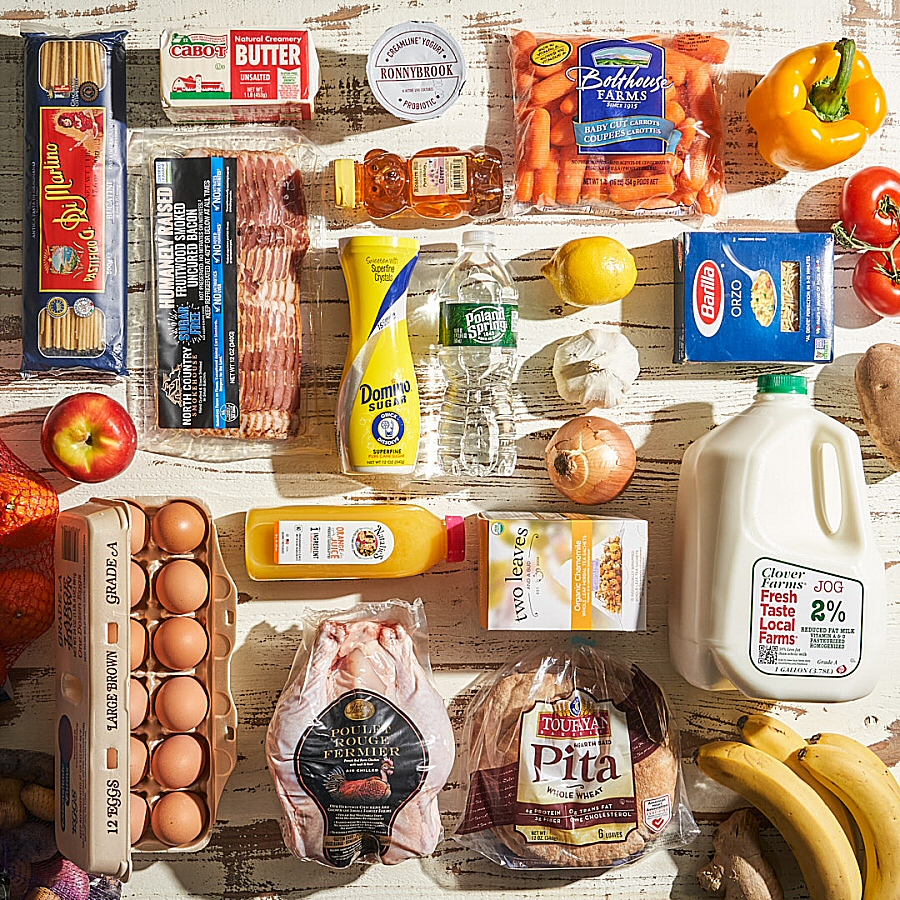 Baldor Specialty Foods, one of the largest wholesale importers and distributors of fresh produce and specialty foods in the Northeast and Mid-Atlantic regions, announced today that it will add major cities in the D.C. area and Maryland to its new consumer home delivery service.
In an effort to provide grocery staples to consumers who do not want to leave their homes during the Coronavirus health crisis, and to also compensate for a dip in sales with restaurant closures across the North East, the wholesale distributor has decided to offer thousands of produce and specialty food items to consumers directly through its online ordering service.
"More than 30,000 consumers in other major cities have already signed up for the service in the last week alone," said Baldor's CEO, TJ Murphy. "That tells us one thing: we must continue to expand this service to other locations where we operate to help the people there as well."
Baldor will begin taking orders from consumers in major cities in this region including Washington D.C., Bethesda, Chevy Chase, Potomac, and Takoma Park starting Tuesday, April 14th, with home delivery starting Wednesday, April 15th for all orders received by 10 pm.
Offerings include everything from grocery staples such as eggs, milk and bread to a wide assortment of meats and poultry, pasta, fresh produce and water. The company is not only hoping to provide a valuable service to the public – including the elderly and immune deficient — but it is also hoping to provide its extensive network of farms and specialty food vendors with an avenue to move their product down the food chain.
"Demand outweighs delivered grocery supplies currently," said Benjamin Walker, Baldor's Vice President of Sales and Marketing. "We have farmers and vendors across the country with excess inventory and we have the means to get that food to the consumers that need it most."
While Baldor typically sells in bulk, the company has pivoted to offer more home-friendly sizes. With a minimum order of $250 (tax and delivery included), consumers will be able to order the foods they need the most and Baldor will be able to keep its business humming with orders and deliveries.
To sign up for this temporary at-home food delivery service go to http://www.baldorfood.com.
About Baldor Specialty Foods
Baldor Specialty Foods is one of the largest importers and distributors of fresh produce and specialty foods in Northeast and Mid-Atlantic regions. Beginning as Balducci's fruit stand in Greenwich Village in 1946, Baldor maintains its original promise – curate and deliver the best and freshest foods in the world. Baldor seeks to provide great specialty foods and logistics that give their customers an edge.
To learn more, go to www.baldorfood.com.
Press Contact
Name: Lynn Munroe

Phone: 845-548-1211

Email: lynn@maracaibomedia.com

Website: http://www.baldorfood.com
Original Press Release.