Is the High Yield Bond Bounce a Sustainable Rally?
April 30, 2020 at 10:52 AM EDT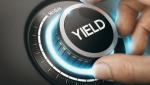 High yield bond issues have been surging after the U.S. Federal Reserve decided to backstop junk debt as part of their economic stimulus efforts. Is there too much optimism fueling the bounce in high yield or the rally sustainable? "The surge in issuance follows an even bigger boom in new sales of...