Have you Rebalanced your Portfolio Lately?
May 21, 2020 at 10:52 AM EDT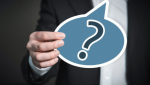 The four questions below are the most often asked questions from clients. 1). What are you seeing across markets and the economy? There is significant concentration of technology risk within the S&P 500. Astoria strongly believes in tilting away from market cap by using factor/smart beta ETFs,...