Can Momentum Sustain Its Mojo Moving Forward?
June 01, 2020 at 12:37 PM EDT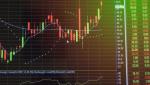 Equities are surfing a nice, strong wave of momentum, but unfortunately, this is the stock market and not the North Shore in Hawaii. One telltale sign that could give credence to whether momentum can sustain its mojo is the behavior of retail investors. "The study, "Retail Investors' Contrarian...