Can ESG Benefit From a Quantitative Approach?
June 10, 2020 at 12:43 PM EDT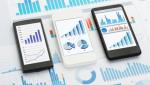 With the popularity spike of environmental, social, and governance (ESG) investing amid the coronavirus pandemic, it's almost natural that alternative strategies like quantitative filters would enter the space. This could be the start of a Sabermetrics-like move from baseball to other popular...