Bedsure, the textile expert that designs and creates comfortable home linens, has announced a very special campaign in honor of dads all over the world this father's day: a chance to win a selection of bedding products for dad, paid for by Bedsure!
(PRUnderground) June 11th, 2020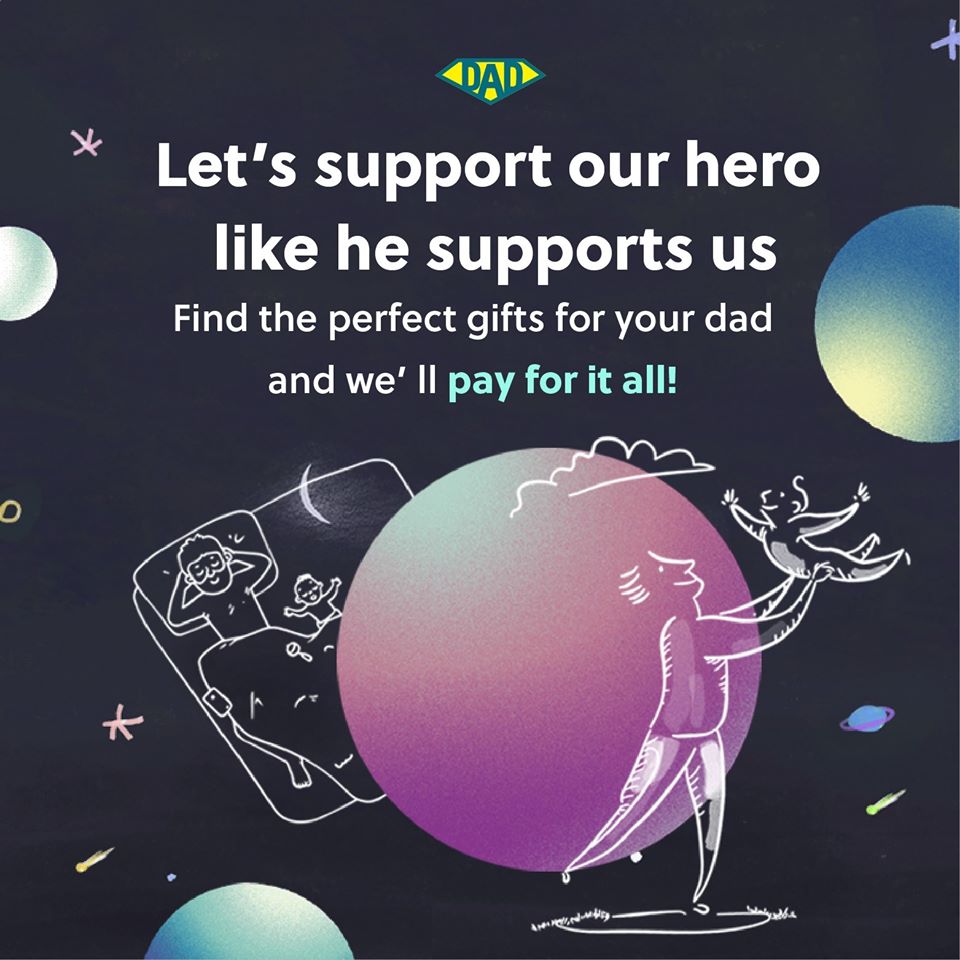 To win the contest, applicants simply comment about their dad on Bedsure's contest post, head to Bedsure's website and fill up their cart with $100 worth of Dad-approved products, and Bedsure will select 10 winners and pay for the cart! Each Bedsure product available to win in the contest has been carefully curated with Dads' comfort in mind.
Comfort & Support for Dad
As people age, their sleeping needs change and support becomes as important as comfort when it comes to a restful night's sleep. When it comes to finding the perfect pillow for Dads who have achy joints or for seniors who struggle to find a comfortable and supportive sleeping position, a cervical pillow is always best. Cervical Pillow relieves neck pain and provides alignment and support to the spine while contouring to your body shape so that you can rest in a natural position.
Because summer is nearly here, temperatures are warmer and getting into a relaxed space can be difficult to do if your bedding is too hot. Seniors and other individuals who deal with night sweats should make sure to sleep on sheets made of bamboo fiber during the summers as bamboo is cooler and more sweat resistant than other materials.
If the dad or grandpa in your life is looking for extra comfort when it comes to sleep quality, it might be time for a mattress pad. Mattress pads made of combed cotton filling offer more support for the back during sleep and create an enveloping, comfortable softness to help them get a full night of rest.
The Greatest Gifts for Dad
Picky, sleep-sensitive dads should look to Bedsure's new Shredded Memory Foam pillow to find that just-right amount of comfort. This adjustable pillow is made of 100% premium hypoallergenic shredded memory foam pieces which can be removed or added to the pillow to adapt to dad's style of comfort. Because the memory foam is shredded, more cooling airflow can meet the pillow and its 30% bamboo fiber to 70% polyester ratio in the pillowcase means dad can sink deeply within the pillow without sweating.
Bedsure's bamboo pillowcases are also featured in the giveaway contest as they're a perfect addition to a summer bedding set. The set of two pillowcases have a sleek, soft finish that naturally wick moisture and keep odors far away. Tightly woven 100% pure bamboo viscose means the pillowcase is gentle on skin and will keep warmer sleepers cool and rested throughout the night.
And for the dad who does it all or the grandpa who tries to do too much, the Bedsure Cervical pillow was added to the gift contest with them in mind. The Bedsure double-sided Memory Foam contour pillow is ideal for sleepers that struggle to comfortable each night. Ergonomically designed with 4.69 inches at the low contour and 5 inches at the high contour, this cervical pillow accommodates the specific curves of your body for a more restful and comfortable sleep.
When dads are happy, everyone's happy, and it starts with a great night's sleep. All of the gifts available as part of Bedsure's Father's Day campaign were specifically selected to bring the ultimate in comfort and support to dads and grandfathers alike.
About Bedsure
Cozy up to snug, warm home linens from Bedsure. From the moment you wake up to the second you fall asleep, we make sure you and your family sleep and enjoy life comfortably. That's why we're always dreaming up new products to help you sleep well, wake up refreshed, and get that extra bit of cozy comfort throughout your day. And because cost shouldn't stress you out, we bring everyday value to everything from household basics to high-tech fabrics and sleep solutions. Our products are all priced for your budget, made for the way you live, and delivered directly to you with a smile.
Press Contact
Name: Mina Luo

Phone: +86 18817350907

Email: mina.luo@shinebed.com
Original Press Release.