When Do Quant Strategies Outperform?
June 17, 2020 at 10:56 AM EDT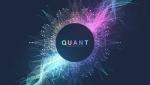 By George Xiang, PhD From 2010 to 2017, quant managers generally did a better job than fundamental managers at beating their benchmarks, according to Nomura (see graph below). However, in the last couple of years, quant strategies have been underperforming and experiencing a two-year-long so called...