Was the Retail Rally Fueled by Value Investors?
June 18, 2020 at 11:10 AM EDT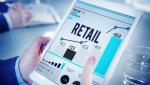 More often than not, the ongoing theme within the capital markets is that you can't time the market's movements. However, value investors were able to utilize time to their advantage by picking up retail names just before they took off. According to the Commerce Department, retail sales, a measure...