Is the U.S. Dollar Poised to Wreak Havoc on Emerging Markets?
August 04, 2020 at 11:11 AM EDT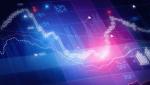 Gold has been a thorn in the side of the U.S. dollar, but is the greenback ready to bounce back? If so, that could wreak havoc in an emerging markets (EM) sector that was already reeling from the coronavirus pandemic. However, the tide could be turning for the vaunted greenback. With gold rallying...