Who Bombed the Elephant?
September 21, 2020 at 09:42 AM EDT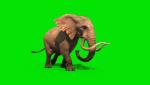 By Nyle Bayer As the S&P 500 Index is bouncing off its 50-day moving average while I type, the Nasdaq Composite Index had already locked in the fastest correction in its history when it took only four trading sessions to shave off 10% of price appreciation in early September. Add that to the...