Debunking Some Bunk: Is September Really That Bad a Month?
September 25, 2020 at 12:56 PM EDT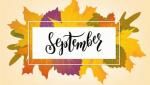 This post was originally published on 9/10/19 and updated on 9/17/20 By Dave Haviland, Beaumont Capital Management Sometimes our industry grabs on to a concept and cannot let it go. Is September the worst month from a performance standpoint? Does it almost always go down? Should one avoid the...