How Many Hyundai's Make a Tesla?
September 28, 2020 at 14:47 PM EDT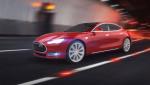 In this episode, Nyle Bayer discusses the September MTD performance of equities and fixed income as well as current economic conditions with Joe Mallen, Chief Investment Officer, and Jason Van Thiel, Director of Research for Helios Quantitative Research. Helios Quantitative Research influences over...