U.S. Economy Update: V-Shaped Economy?
October 07, 2020 at 14:33 PM EDT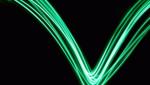 By Nottingham Advisors Asset Management Economic Overview The latest reading for Q2 GDP showed a -31.4% annualized decline in economic activity during the quarter. With the close of the third quarter upon us, the New York Fed Nowcast report suggests a +14.1% rebound in Q3, while the Atlanta Fed...