What Will the Election Results Mean for the Markets?
October 08, 2020 at 09:58 AM EDT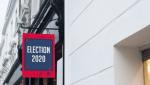 Market Update The news cycle is certainly heating up. On Friday, it was announced that the President and First Lady have contracted the Coronavirus. Markets retreated on the news. Today, Monday, the markets are up at the time of this writing on the news that Trump may be able to leave the hospital...