More Upside Ahead for Active Management ETFs?
October 09, 2020 at 11:39 AM EDT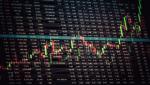 The market volatility following March's sell-offs due to the Covid-19 pandemic may have helped actively managed exchange-traded funds (ETFs) resurface in the capital markets. With the ability to shift with the ebb and flow of the markets, more upside could be ahead for active ETFs. As far as...