Disrupting digital services by offering the perfect combination of an affordable transparent pricing, designed to support SMEs, sold through network marketing.
(PRUnderground) October 13th, 2020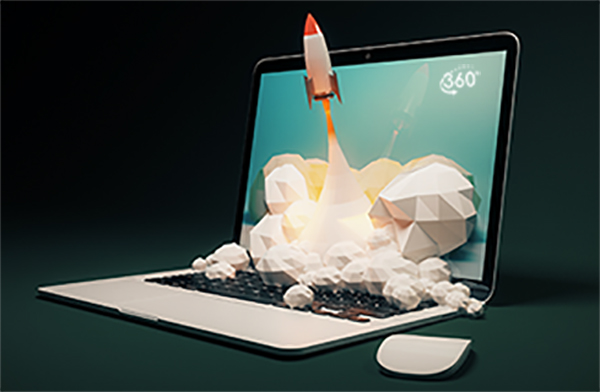 Digital Packages 360˚ is a US start-up looking to disrupt the digital marketing and development space offering tailor made digital products and exceptional value for money. With the combination of conceptual thinking and leadership from the US and deep technical expertise from India Digital Packages 360˚ is poised to become a formidable new player in this space. https://digitalpackages360.com/
The idea for Digital Packages 360˚ started when a 20-year veteran business owner in the consumer package industry was himself struggling to find fairly priced digital and marketing solutions. Establishing and growing international businesses and dealing with big brands like Disney and Starbucks he was constantly amazed at the lack of transparency in the digital industry. He wanted to find a way to solve the problem for small businesses so their own lack of experience with digital services didn't require them to pay exorbitant prices for digital services.
The value for money services and transparent pricing model that Digital Packages 360˚ offers is only possible because of the team that has been assembled. Starting with US business owners and conceptual thinkers and then setting up offices in India, a hub of technical expertise, they are able to offer customers exceptional services at realistic prices.
For the last 12 months the team has been working with SMEs to find their pain points. They have been developing amazing solutions and products to give clients results and have also spent time figuring out ways to reduce costs. Through this process Digital Packages 360˚ has removed the emotion out of selling, everything has been systematized with a transparent pricing model.
The final product offering is set to give small business the tools to survive and grow – especially during this difficult time of COVID-19. Specializing in local business products like local SEO, business listings, web design, lead generation and online marketing.
To support the business model, Digital Packages 360˚ is launching the first Network Marketing Platform to sell digital services. This unique selling system creates an opportunity to help Americans get into the digital space, start their own businesses and earn money. We have a comprehensive online training program and provide them with sales techniques and support. All they need to do is simply share links to our products and make some money. https://hello.digitalpackages360.com/local-seo/
This is an exciting new take on digital services both in terms of business structure and service offering.
About Digital packages 360˚
Digital Packages 360˚ provides all essential digital services including development, marketing, lead generation, design and multimedia services. Our head office in Los Angeles California. Sales offices in USA, UK and South Africa. With all the magic happening out of our Trichy offices in Southern India.
We offer premium agency services at extremely good value.
The post Digital Packages 360˚ is Disrupting the Digital Services industry first appeared on PRUnderground.
Press Contact
Name: Warren Ezra

Phone: 310.658.3787

Email: Contact Us

Website: www.digitalpackages360.com
Original Press Release.