Preferreds: Potent Income Puzzle Pieces?
October 20, 2020 at 09:45 AM EDT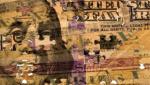 The 2020 income situation – it's trying to say the least – is shining a light on preferred stocks and exchange traded funds, including the Principal Spectrum Preferred Securities Active ETF (CBOE: PREF). PREF is increasingly relevant today because conservative fixed income investments,...